Droner is first of allthe desire to unite a community around a common passion.
This passion is above all about sharing, whether during flight sessions, or the mutual aid that we can give and receive online.
What we love about drones are those moments offriendliness, and the pleasure of meeting people with whom we can talk.Whether you are professional or amateur, experienced pilot or beginner,the passion for the drone animates you and us too!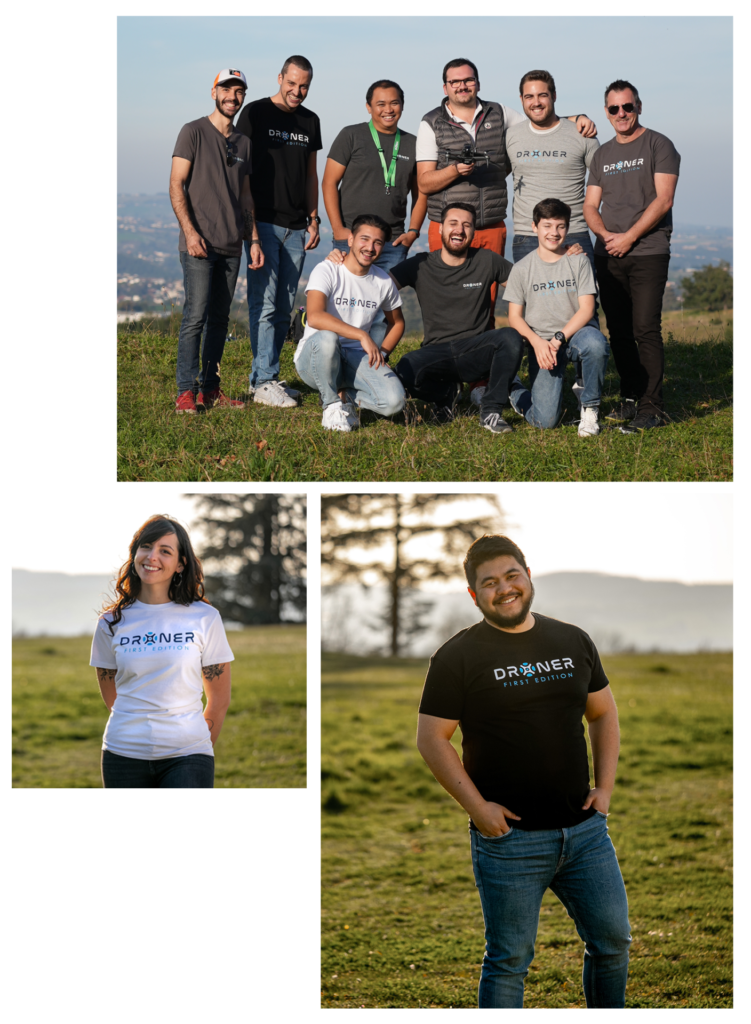 The design is based on a simple principle: we want to wear it ourselvesa brand with quality products, which last a long time.
This is why we take the best in raw materials, withthe best weight possiblefor t-shirts for example.The prints are made in Francein direct screen printing for optimal color fastness over time.
We were able to test the products ourselves in intensive conditions before offering them to you. And if you're paying attention, you'll see clues on the networks about the products we're releasing, becausewe test them in real conditions for several months.
Haha! It's a secret of course, we're not going to reveal everything to you right away. But if you want to be the first to know, you can leave your email below.
We promise, no spam, we will only notify you when new products are released!